Christian

Marzahl

,

M. Sc.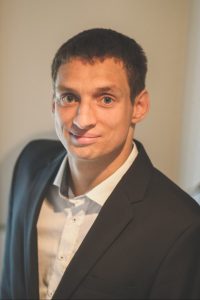 Job title:

Researcher

Organization:

Department of Computer Science

Working group:

Chair of Computer Science 5 (Pattern Recognition)

Phone number:

+49 9131 85 27891

Fax number:

+49 9131 85 27270

Email:

christian.marzahl@fau.de
Address:


Martensstr. 3

91058 Erlangen

Room 09.157

Office hours:

Daily Mon, Tue, Wed, Thu, Fri, Room 9.157,
Since 04/2019:
Department of Computer Science
2017
Digital Pathology - New Approaches to the Automated Image Analysis of Histologic Slides

(Own Funds)

Term: since January 16, 2017

The pathologist is still the gold standard in the diagnosis of diseases in tissue slides. Due to its human nature, the pathologist is on one side able to flexibly adapt to the high morphological and technical variability of histologic slides but of limited objectivity due to cognitive and visual traps.

In diverse project we are applying and validating currently available tools and solutions in digital pathology but are also developing new solution in automated image analysis to complement and improve the pathologist especially in areas of quantitative image analysis.
2020
Journal Articles
Book Contributions
Conference Contributions
2019
Journal Articles
Book Contributions