Pattern Recognition Lab Celebrates Dr.-Ing. Nadine Rücker's Triumph: STAEDTLER Dissertation Prize 2023 Awarded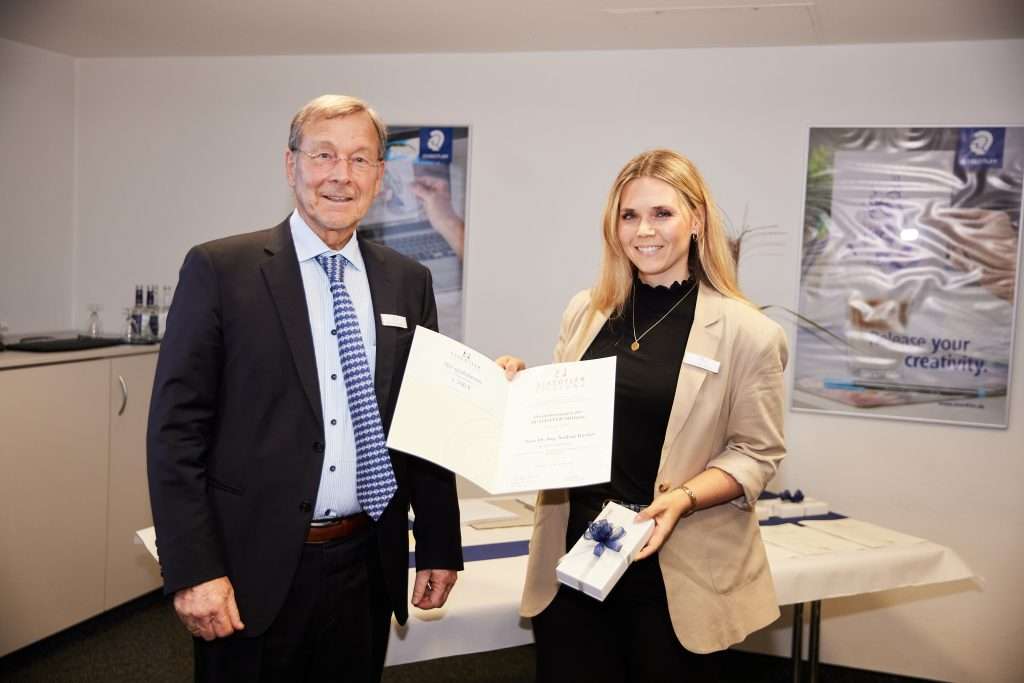 The Pattern Recognition Lab at Friedrich-Alexander-Universität Erlangen-Nürnberg is proud to announce a significant achievement within its ranks. Dr.-Ing. Nadine Rücker, an exceptional member of our research community, has been honored with the esteemed STAEDTLER Dissertation Prize for 2023.
Dr. Rücker's outstanding dissertation, titled "Log File Processing – Changes, Challenges, and Chances," has received well-deserved recognition. Her groundbreaking work has delved into the intricate world of log data processing, unveiling the hidden complexities and opportunities inherent in this domain.
In her dissertation, Dr. Rücker demonstrated remarkable courage and expertise by navigating the constantly evolving landscape of code structures and structured protocols. Her creation, the "FlexParser," stands as a testament to her ingenuity, providing a robust solution for handling dynamic log file formats. This innovation serves as a bridge between the challenges posed by log data and the rich potential it offers for analysis.
Dr. Nadine Rücker's journey is a testament to her dedication and passion for both academia and industry. With a background in medical engineering from Friedrich-Alexander-Universität Erlangen-Nürnberg, she seamlessly transitioned to the field of computer science, demonstrating an insatiable thirst for knowledge. Her international experiences, including engagements in China, Russia, and the United States, have enriched her perspective and contributed to her success. Alongside her academic pursuits, she embarked on a remarkable career at Siemens Healthineers, where she leads the "teamplay Fleet" customer service portal, contributing significantly to the digital evolution of the company's client interactions.
We take immense pride in congratulating Dr. Nadine Rücker on the STAEDTLER Dissertation Prize 2023. Her contributions exemplify the caliber of talent and expertise fostered within our research community.