Invited Talk by Prof. Martin Langner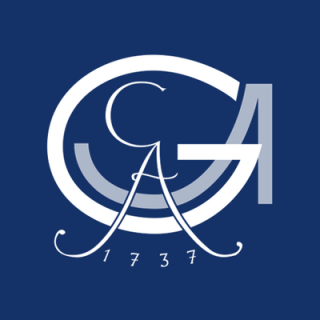 On January 24th, Prof. Martin Langner from the University of Göttingen will give a talk in our lab.
Title: Mustererkennung als geisteswissenschaftliche Methode: Aktuelle Projekte des Instituts für Digital Humanities in Göttingen
Time: 09:00 on January 24th
Room: H10
Abstract: Eine Reihe von Projekten, die kurz vorgestellt werden sollen, versuchen nicht nur Verfahren zur automatischen Erzeugung von Korpora mittels Bild- und 3D-Mustererkennung zu entwickeln, sondern auch die damit verbundenen Schematisierungen zu reflektieren und deren Anwendung in der Informatik und den Bildwissenschaften zu untersuchen. So wird z.B. im Projekt "Schemata" auf Grundlage von ca. 200 Terrakotten des 3. Jahrhunderts v. Chr., die einander sehr ähnlich sind, ein Klassifizierungssystem erarbeitet, das der Komplexität der Artefakte gerecht wird. Zu diesem Zweck werden Methoden des Object-Mining in 3D-Daten entwickelt, die die Suche nach einer geeigneten Klassifizierung und Kategorisierung der Bildwerke unterstützen. Gleiches gilt für ein Korpus von 80.000 griechischen Vasenbildern, die im Projekt "Egraphsen" in Bezug auf Komposition und Inhalt untersucht werden. So wird z.B. versucht, eine Vase automatisch einem bestimmten Maler zuzuordnen. In enger Zusammenarbeit zwischen Informatik und Archäologie führen diese experimentellen Prozesse zu einer grundlegenden Auseinandersetzung mit dem Konzept der Mustererkennung als geisteswissenschaftlicher Kategorie.
Kurz-Vita: Martin Langner wurde 1997 in Köln mit einer Arbeit über Antike Graffitizeichnungen promoviert und hat sich 2012 an der FU Berlin über griechische Vasen habilitiert. Er war 2012/13 Leiter des Cologne Digital Archaeology Laboratory, bevor er einen Ruf auf die Professur für Klassische Archäologie und ihre digitale Methodik an der Georg August Universität in Göttingen annahm. Seit 2019 ist er dort Professor für Digitale Bild- und Objektwissenschaft und Direktor des neu gegründeten Instituts für Digital Humanities.