Honorary Doctorate Degree awarded to Dr. Dorin Comaniciu
As a sign of special recognition of his outstanding research achievements as well as significant state-of-the-art contributions, the Faculty of Engineering has awarded Dr. Dorin Comaniciu of Siemens Healthineers with an honorary doctorate degree. The award was presented during a celebration ceremony by the President of FAU, Prof. Dr. Joachim Hornegger.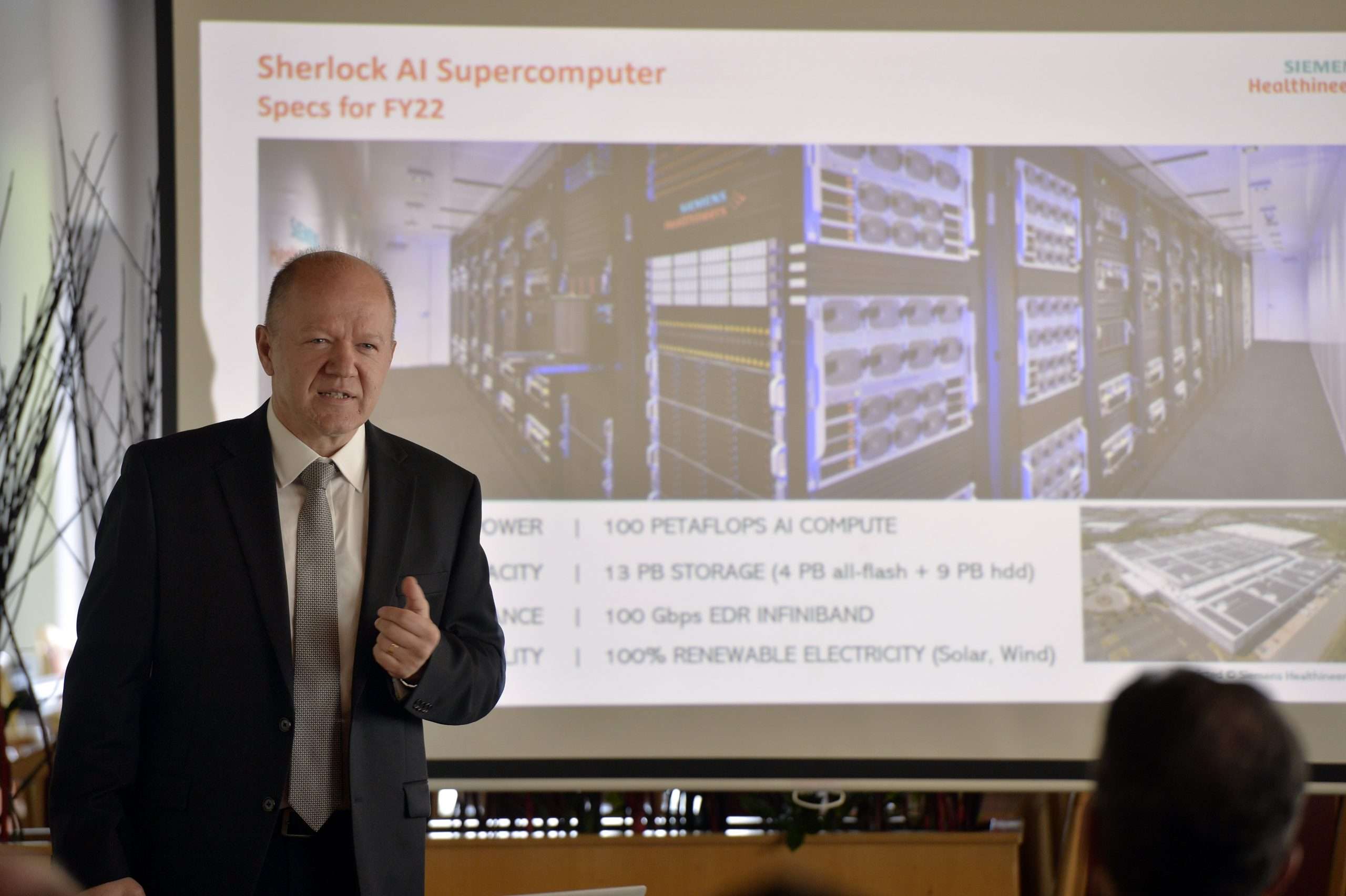 Dr. Comaniciu not only knows how to successfully develop innovative artificial intelligence solutions, but also how to make them accessible to a scientific audience. His intensive research is a perfect example of collaboration between academic and industrial partners. He maintains close contact with FAU and has been closely associated with the Pattern Recognition Lab (PRL) for years. Various important projects demonstrate the intensive and successful collaboration. One recent example is the framework of the Digital Health Innovation Platform d.hip., through which four junior professorships could be established. Also young scientists can profit from such cooperation: There have already been more than ten doctoral students, who were successfully supervised by Dr. Comanicius's department at Siemens Healthineers and the PRL, and who have already received several awards for their scientific achievements.
After receiving his PhD from the Polytechnic University of Bucharest, Romania, in 1995, Dr. Dorin Comaniciu decided to pursue a second PhD at New Jersey State University, USA, in the field of computer and electrical engineering. He successfully completed the second dissertation in 2000. Subsequently, Dr. Comaniciu began his professional career at Siemens Healthineers, where he is currently Senior Vice President for Artificial Intelligence and Digital Innovation and responsible for artificial intelligence, digital innovation and medical imaging. In this position, he leads more than 250 researchers and engineers and manages departments in the United States, Europe and Asia.
For further information:
Prof. Dr. Andreas Maier
Pattern Recognition Lab (Department of Computer Science 5)
Tel.: 09131/85-27775
andreas.maier@fau.de