Deep Learning Lecture Summer 2020 wins ALEX Students' Choice Award voted Best Online Lecture of the Semester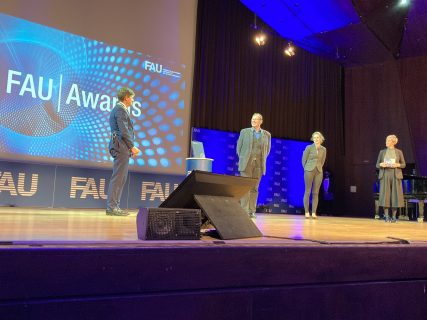 Thanks to FAU Erlangen-Nuremberg and in particular our students for voting #DeepLearning as the "Students' Choice Award 2020"!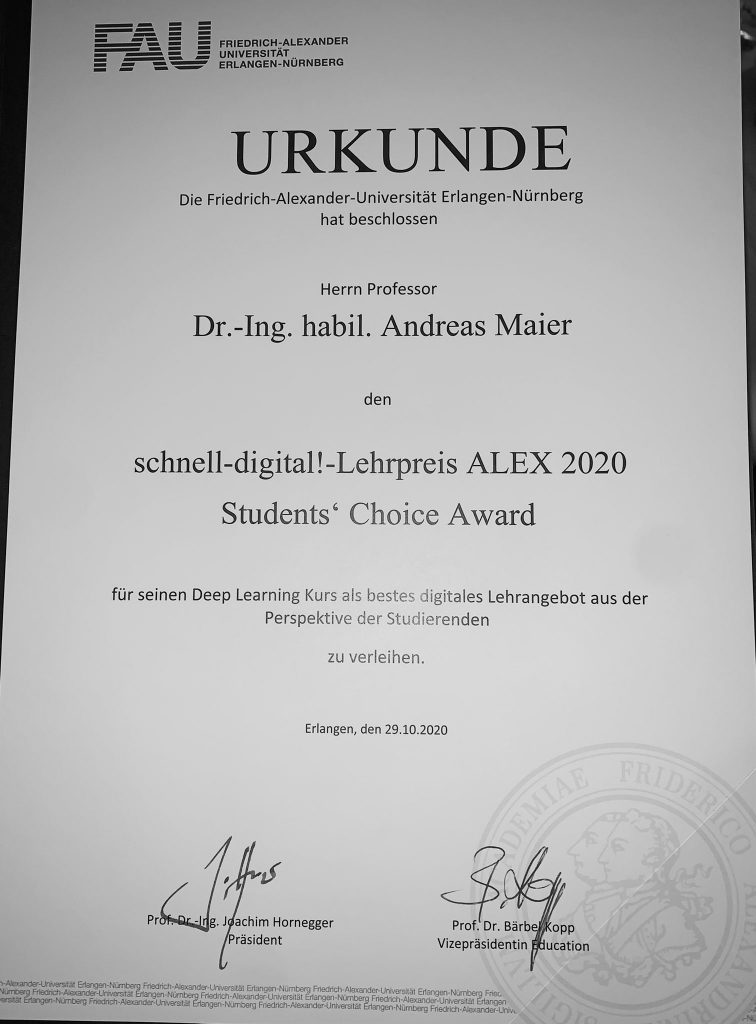 Yet some people are missing on this certificate who also deserve as much attention:
Katharina Breininger, Tobias Würfl and Vincent Christlein for their great help in designing the course.
Florian Thamm and Felix Denzinger for their excellent organization of the exercises in this semester!
Furthermore we had so much support in teaching the exercises by Felix Meister, Sulaiman Vesal Sebastian Gündel, Noah Maul, Luca Reeb, Zijin Yang, Antonia Popp, Merlin Nau, Benjamin Geißler, Chang Liu, Marc Vornehm, Srikrishna Jaganathan, and Mathis Hoffmann
Thanks a lot it really paid off!
Also I want to acknowledge ILI Erlangen, IZ Digital, RRZE, and Joachim Hornegger for their continued support during the semester and the great financial contributions from FAU Schnell Digital!