Summer Term Courses online in StudOn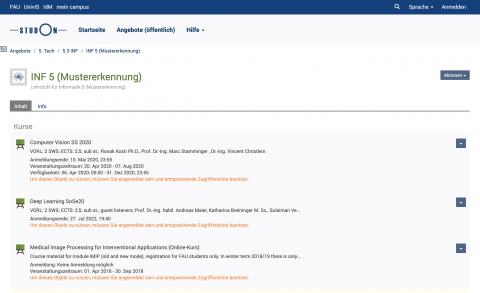 During the COVID-19 lockdown, FAU will switch to teaching online. Of course, the Pattern Recognition Lab follows this call and organizes all of its lectures completely online. You can find a complete overview of all our classes on our StudOn page. Please enroll now. All further details to the online classes will be given once you joined the respective StudOn course.
If you are interested in doing a Master's or Bachelor's thesis with us during the semester, you can find more instructions here.