Marc Aubreville appointed as Professor at TH Ingolstadt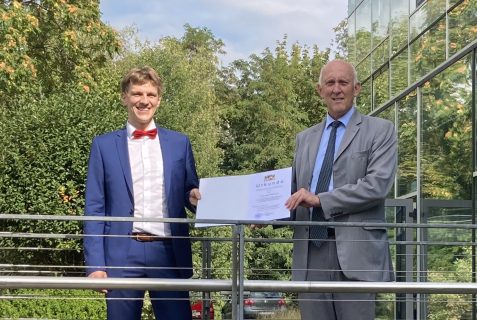 Let's congratulate Prof. Dr.-Ing. Marc Aubreville on his new appointment as Professor at the Technische Hochschule (TH) Ingolstadt! After a successful Ph.D. at our lab this year about Computer-aided Tumor Diagnosis of Microscopy Images, he successfully applied for a science professorship in Ingolstadt.
Congratulations Marc! We wish you all the best for your future career and hope for fruitful future collaborations!
Find the official press release by TH Ingolstadt here.